Online gambling with the Unibet Casino can be an excellent entertainment experience. It can also provide a lucrative income with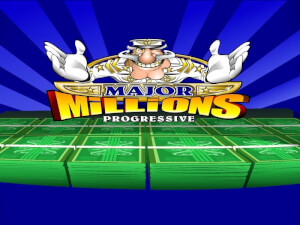 all jackpots available to be won. The jackpot is the most substantial reward that can be won on an online casino. The Unibet Jackpot Slots are very attractive to many players for this reason.
Progressive Unibet Jackpot Online Slots
A progressive jackpot differs from a fixed jackpot; a progressive jackpot is never the same. A portion of the money goes into the progressive jackpot amounts every time a player makes a bet. Any player in any online casino which hosts that particular slot game can win. This type of jackpot can be won by anyone and is not exclusive to Unibet. Progressive jackpots are very attractive because there is no upper cap on how large the pot can grow. Many players play at extreme odds, as hitting the jackpot can be a life-changing event. Some of the most massive jackpots are in games such as Mega Moolah, Mega Fortune Dreams, Arabian Nights, and Major Millions. The online progressive jackpot slot games generally attract the go big or go home type of players. These players invest a lot of money in the hopes of winning the huge progressive prize.
Fixed Jackpot Online Slots
Fixed jackpot slots payout a certain amount of winnings each time they are hit. No matter how many players are playing, the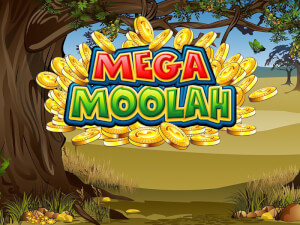 jackpot amount remains the same. The fixed jackpot games are smaller amounts since the jackpot will never increase. Online Unibet Casino players may prefer to play fixed jackpot games, as they have more of a chance to win frequently, but in smaller amounts. Fixed jackpot slots payout according to a players line bet. The higher the line bet, the higher the jackpot win. Players who don't have a large amount of money to play with usually prefer fixed jackpot games. These players feel they may have a higher chance of winning something as opposed to winning nothing. Also, when players make lower bets, they can play the game much longer.
Mega Moolah
Mega Moolah is a great slot game which has a progressive jackpot. Mega Moolah has a total of 25 pay lines on its five reel slots. Players can bet on the number of pay lines they would like to play on their spin. Players can also decide on the coin denomination they want to bet. One lucky Unibet player won over seven million euros on Mega Moolah.

Arabian Nights
Arabian Nights is a progressive jackpot slot game. It has a Middle East setting. The era is between the ninth and 13th century. The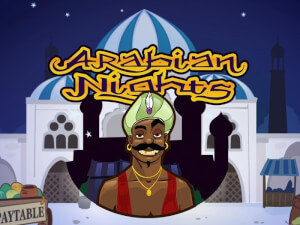 reels host historical items from the regions past. Unibet's Arabian Nights slot game consists of five reels and 10 pay lines, with one bet level. The Arabian man is the wild symbol. This game has an outstanding bonus of free spin games and scatters symbols. The progressive jackpot is comprised of an insignificant percentage from each person's bet, which contributes to the massive progressive jackpot.
Mega Fortune Dreams
Unibet's Mega Fortune Dreams is an online slot machine which has five reels and 20 pay lines. There is a jackpot bonus round, in which all jackpots can be won simultaneously. The jackpots are the Rapid, Major, and Mega Jackpots. These jackpots can be won all in one single feature, making it an amazing win. This slot game also hosts many promotions such as winning a trip to Monte Carlo with the Mega Fortune Dreams prize draw.
Playing Online Slots With Jackpots
The main attraction for most players is the chance to win a massive jackpot. The Unibet site has an abundance of online slot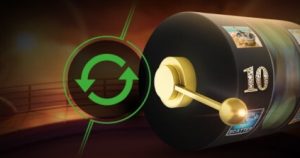 games. Many of their slot games have progressive jackpots available to be won. As with any slot game, the higher the bet, the higher the win. Progressive jackpots take a portion of each players bet, usually a percentage, which goes directly into the jackpot amount.
The progressive jackpots usually are enormous, as there is no cap on the top prize. Other online slot games are also available on Unibet which have smaller fixed jackpot amounts. However, with these types of slots, the chances of winning more frequently are higher.